29 May

Problem Solving Nature of PolySource Manifests in "The Fixers" Advertising Campaign

Debuting in the April 22 issue of Plastics News, PolySource's "The Fixers" advertising campaign launched with a lighthearted take on being problem solvers. While known as a distributor of resin, this campaign is designed to showcase PolySource as a resource in solving material issues with a technical consulting, hands-on approach to every customer interaction. The advertising campaign will unfold what it means to have a better resin-buying experience.
Define. Decipher. Decode.
Challenged with material problems? Meet The Fixers. When material problems arise, our technical sales team works diligently to identify the issue and deliver the solution. OEMs and plastics processors are working to meet client demands every day. Somedays a little extra help or a new perspective can move your project to completion. What material problems has PolySource helped to overcome? These are just a few:
Inventory struggles to stock more material than needed due to max order quantities.
Quality issues from materials creating a molding defect and large scrap rate
Meeting cosmetic requirements to win an OEM contract worth more than $4 million in sales.
Locating material to resolve incorrect production forecast and satisfying processor's customer demand.
Meet "The Fixers"
Excited to join in the fun, "The Fixers" took a few minutes out of their day to help capture how PolySource can take the woes out of sourcing engineered plastic resin and supports its customers in manufacturing quality parts.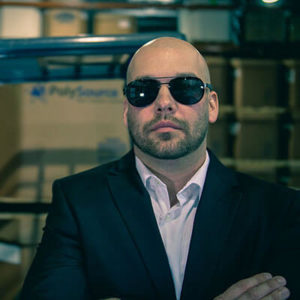 Kyle Attebury
Technical Application Development Manager
A specialist in helping with supply issues and surviving the nylon 66 shortage, Kyle Attebury lives out "The Fixers" identity with his responsive work to provide customers with the right solutions. Joining PolySource in 2018, with a history in custom compounding, he serves southern Indiana, Illinois and Missouri for PolySource.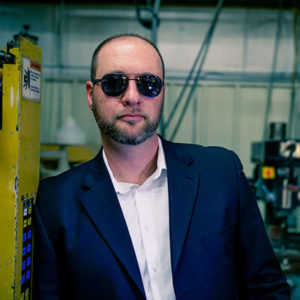 Jeremy Bland
Senior Technical Manager
As the Senior Technical Manager for PolySource since 2016, Jeremy serves Iowa in addition to supporting the entire sales team. "The Fixers" persona describes most of Jeremy's days, as customers often come to him with complex challenges in the thirteenth hour. This is where he shines. With his injection molding and Six Sigma Black Belt background, Jeremy's expertise is root-cause problem-solving. He enjoys working side by side with his customers and approaches each challenge step-by-step to find the solution.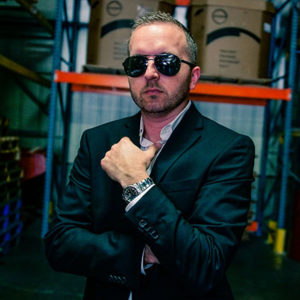 Chad Miller
Technical Application Development Manager
Responsible for Indiana, Kentucky, Michigan and Tennessee, Chad works with customers on a daily basis, helping them in every way, shape and form. To him, "The Fixers" is not just supplying the right solution, but forming a partnership between the client and PolySource. With previous experience as a buyer and ten years in the industry Chad's expertise is being able to connect with his clients on a different level to provide support.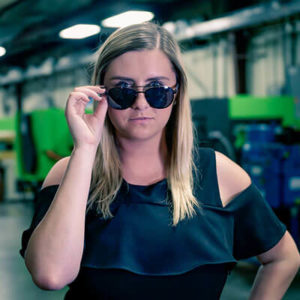 Laura Myers
Technical Application Development Specialist
Laura is a "Fixer" at heart, joining PolySource in 2018, she is here to solve problems, providing solutions that keep her client's long term goals in mind. She covers a broad territory that includes Arkansas, Colorado, Kansas, Nebraska and western Missouri. Her diverse territory provides challenges, but she is skilled at learning her customer's unique problems and going beyond the surface of an issue. PolySource's road warrior is always there for her customers and constantly is looking for new ways to assist them.
PolySource is not just a resin distributor, but a source of technical experts. The Fixers work alongside Damien Couch, Bob Findlen, Erik Loftsgaarden, Gregg Newby, and Dr. Cliff Watkins to solve problems and offer a better plastic resin-buying experience. Our team of consultants goes beyond offering technical support, by providing customized customer service to deliver the solutions unique to you.
Work can be fun. Advertising can be fun. Manufacturing is fun!
What will The Fixers do next? Keep an eye out for our technical experts!