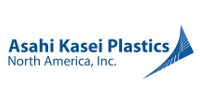 Asahi manufactures high-performance plastic compounds for OEMs and tier suppliers around the globe. From Detroit to Dusseldorf or San Antonio to Sao Paulo, Asahi materials support the creation and commercialization of a wide variety of consumer products.
With multiple manufacturing and support facilities located across the globe, they strive to provide a high level of personal service for every customer. Their production standards guarantee product uniformity, ensuring that no matter where around the globe you're making your products, you can focus on delivering premium experiences for your customers.
Asahi focuses on modified PPE, PA6, PA6/6, PP compounds, and POM. Applications range from automotive, electrical/electronics, industrial, furniture, and housing and construction.