19 May

Response to COVID-19: How Can We Help?
Response to COVID-19: How Can We Help?
COVID-19 has made an impact on people's lives around the world. While we are all faced with unique challenges, it has been rewarding to see the community of people and businesses come together to help fight through this pandemic. Whether your company has been forced to shut down or your company has the capacity to lend a helping hand in producing ventilators, testing equipment, and PPE, we would like to help guide you through any technical support and material needs.
Sourcing Success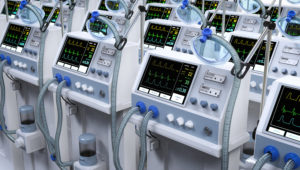 Ventilators & Components
Housing
Valves
Connectors
Cases
Testing Equipment
Machinery Housing
Testing Tubes/Vials
Pipettes
Cases
Personal Protective Equipment
Face Shields
Medical Gowns
As a leader in engineered thermoplastic resin solutions, we offer a board array of materials that are FDA, USP CLASS VI and ISO 10993 compliant  that can also withstand the harsh and stringent sterilization environments.
Materials & Benefits
Our product portfolio of amorphous and semi-crystalline resin offers unique benefits to meet the demanding needs of your medical application. We offer FDA, USP CLASS VI and ISO 10993 compliant material that can withstand autoclaving, ethylene oxide or gamma-ray sterilization methods.
Amorphous Resins
PC
PC/ABS
ABS
PMMA
Sulfone Polymers
COC
Benefits of Amorphous Resins:
Low Shrinkage
Clear
Dimensional Stability
Sterilizable
Semi-Crystalline Resin
Benefits of Semi-Crystalline Resin:
Chemically Resistance
Steralizable
Heat Resistance
Semi Structural
Network
To support our customers through these rapid demands, we have a strong global supply chain, working closely with a large family of suppliers. Our network of customers includes injection molders, sheet, and profile extrusion houses that can also help support your needs for semi-finished articles too.
We're All in this Together
For more information on any of our products and services, contact our knowledgeable team today.