17 Feb

Our New Look is Really Making an IMPACT!


It's the new year, and with the new year comes change. Because of this, PolySource is excited to announce our new company branding!
This new logo and brand identity is part of an ongoing evolution of The Fixers brand, which has grown significantly over the years. We wanted a logo with a more modern feel that still held true to our company's roots. People familiar with the old PolySource brand will still be able to recognize us by our similar colors and design.
What Does Our New Branding Mean?
The Logo Design
The new design of the PolySource logo is a photon, which is a stable particle. Being stable and reliable is what PolySource always strives to be for our customers, and this photon design represents our investment in our customers' success.
The Colors
Our new brand identity showcases a brighter, more vibrant blue, known as "Better Blue." In addition to Better Blue, we've also added two new secondary colors to our branding: a darker navy called "Fixer Blue" and an eye-catching "Electric Green."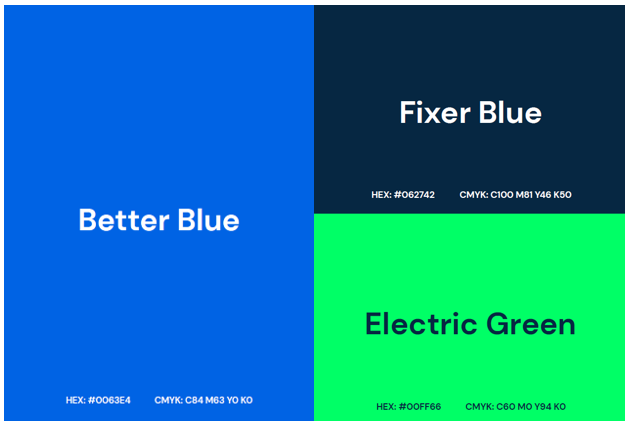 These secondary colors provide the perfect accent to PolySource's Better Blue, and they help take our brand to the next level!
The Significance
The Fixers are truly the driving force within PolySource, as our team showcases a deep knowledge of polymer material and a passion for helping others. We always look for ways to improve and hone our skills so as to continue helping our customers grow their bottom line.
Our Dedication Stays the Same
Many in our industry focus only on the initial sale without providing the value-added technical knowledge and hands-on support that's critical for a completely successful project. At PolySource, we take our partnerships with our clients very seriously, and we stick to our core values of humility, honesty, and integrity.
Want to learn more about how The Fixers can help you with your resin sourcing needs? Contact us today to learn more.