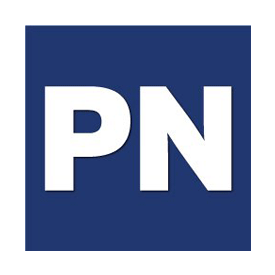 January 16, 2019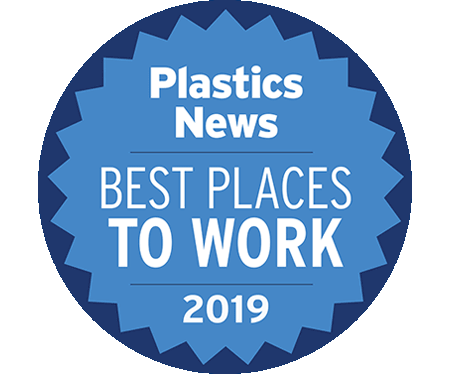 From free trips, 100 percent paid-for medical coverage, year-end bonuses, holiday parties, and summer barbecues, to diversified career paths and charitable contributions, there's no one special recipe that makes a company a Best Place to Work. (You must, however, have happy employees.)
For 2019, 15 companies have been named a Best Place to Work. The winner will be announced March 4-6 at the Plastics News Executive Forum in Naples, Fla.
Here are the 2019 Best Places to Work, in alphabetical order:
Alliance Laser Sales Inc. of Wauconda, Ill., is a supplier of services to the plastics industry.
Asaclean-Sun Plastech Inc. of Parsippany, N.J., sells purging compounds in more than 70 countries.
CMD Corp. is a maker of converting equipment in Appleton, Wis.
Currier Plastics Inc. of Auburn, N.Y., is an injection molding and blow molding company.
Dymotek Corp. is an injection molder in Ellington, Conn.
ePlastics is a distributor and custom fabricator in San Diego, Calif.
KI Industries Inc. of Berkeley, Ill., supplies decorative plastic and die-cast components.
M. Holland Co. is a resin distributor in Northbrook, Ill.
MTD Micro Molding specializes in molding small medical components in Charlton, Mass.
Plastic Components Inc. is an injection molder in Germantown, Wis.
PolySource of Independence, Mo., is a resin distributor.
Team 1 Plastics Inc. is an injection molder in Albion, Mich.
Techmer PM of Clinton, Tenn., is a materials firm.
US Extruders of Westerly, R.I., is a maker of custom single-screw extruders.
West Michigan Compounding LLC is a plastics recycler in Greenville, Mich.
To qualify as a Best Place to Work, companies must have a facility in the United States or Canada, be a publicly or privately held business, have a minimum of 15 full-time or part-time permanent employees, be in business for at least one year, and derive at least 50 percent of their sales from plastics-related operations.
Employees complete a survey of in-depth questions on a scale from "Disagree Strongly" to "Agree Strongly." The questionnaire also includes seven demographic and two open-ended questions. The employer surveys account for 25 percent of the grading, and employee feedback counts for 75 percent.
Best Companies Group of Harrisburg, Pa., an independent research firm that specializes in identifying great places to work, conducts the surveys, analyzes the data, and manages the process, while Plastics News publishes the winners.