In today's issue of Cliff's Chronicles: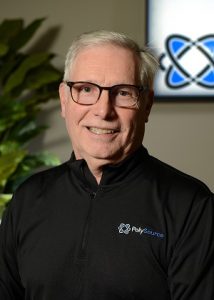 Cliff recounts a customer calling their Technical Sales Account Manager about an issue they had with an "amorphous" polycarbonate that wasn't resistant enough to chemicals. This customer needed another material that was chemical resistant and compatible with the same production tool that had been cut for the low shrinkage polycarbonate.
The solution was to move to a high shrinkage semi-crystalline material that had better chemical resistance and was glass-reinforced to reduce the material shrinkage. Cliff ended up recommending a 30% glass reinforced PA6, INTEGRA™ PA6-6000 GA6 BK4000.
With Cliff's help, this customer was soon back in production with the same tool and a more chemical-resistant resin.
Need help from Cliff and the Fixers at PolySource? Contact us today to learn more about our expert resin distribution services.